Easter is a great occasion to print your own cards. You probably only need a few, but even if you are printing a hundred Easter Egg Hunt invitations, many of the online templates make it fast and affordable. You can make Easter cards for kids with your personalized Easter message.  Some of the card templates have sample Easter card wording you can use or work off of as well. Check out these sites for some great printable Easter cards.
Easter cards for kids from MES Cards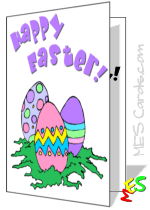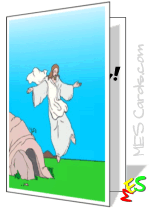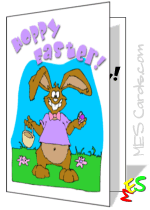 There are some cute Easter illustrations both religious and Easter Bunny themed with these cards.  MES Cards also has a second and third page of cards.  The second page has Easter Bunny cards, Easter Egg cards, and Easter Basket cards with blank fronts.  These are great for making general Easter cards or even using them to make invitations for an Easter Egg Hunt or Easter dinner party for example.  The third page has Easter cards with photo covers.  These are a little more formal for adult or teen Easter cards.  Take a look at the previews of these below: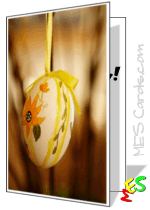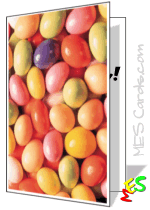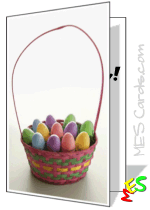 Printable Easter cards to make with your own photos
from Print With My Pic
 These are great single page photo Easter cards you can print online.  You can add a picture of a church group, Sunday School class photo, your family, the Easter basket kids made, the Easter eggs made with kids, or just pictures of the kids in their Easter best.  You can personalize all of the text to make these into invitations to Easter events or just make an Easter card for Mom or an Easter card for Dad.  Also, since the card makers print full to the page. just change your paper size and print 5×7 Easter cards, 4×6 Easter cards or just print onto index cards.
Design your own Easter cards to print from Print With My Pic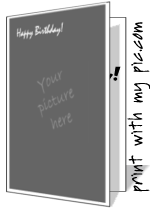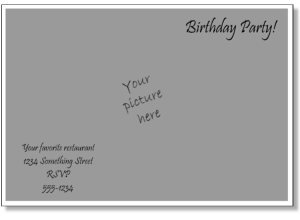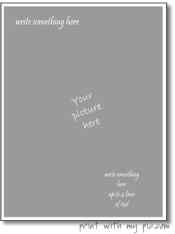 There are some fully customizable card templates on the site.  Above are just some examples, but you can add your own Easter pictures and Easter sayings to these templates to make just about any Easter card to send or give to friends, family and church members.
How to personalize and print your own Easter cards with these sites
Both of these sites use a similar online Easter card template format.  When you choose a style, the maker will open in a new window.  With the Print With My Pic templates, you can upload your own photo right from your computer or use the URL to a picture you have online.  From there, you can edit any of the sample Easter card sayings to make the perfect Easter greeting card.  You can move the text around on the page and some templates allow you to change the font.
To print the card, there is a large print icon at the top of the template on the left-hand side.  Once you've made all of you changes, you can click on the print button and make as many copies as you need.  The card templates should maintain all of your data, so if you'd like to personalize each card with different names, that's very simple to do.
The Easter card templates from MES cards also allow you to make half fold Easter cards with any of the cards.  You can then print the cards, write in your own messages and add any Easter card crafts, like pop-up Easter eggs to make pop-up Easter cards.  Adding these small details really makes your card special and fun for the recipient. (There are also matching envelopes for the quarter-fold cards and half-fold cards.)
Printing Easter cards online is a great choice these days to both make great looking Easter cards for children, and to save a little money (not to mention saving time on a trip to the card shop.)  These sites have some great templates, ideas for Easter cards, and more templates and options if you are looking for other styles. These make great cards to add to Easter baskets, cards for Easter bouquets, and you can even use them as place cards for Easter dinner.  See what you can do with the templates and let me know if you have other ideas, questions or suggestions on Easter card crafts.
Happy Easter!