Making a Grim Reaper guard for a haunted house or Grim Reaper Halloween decoration is quick and quite easy. Here is the 6'4″ guard I made with a few pieces of cloth, chicken wire, and some PVC pipes. The project took about 1.5 hour to complete.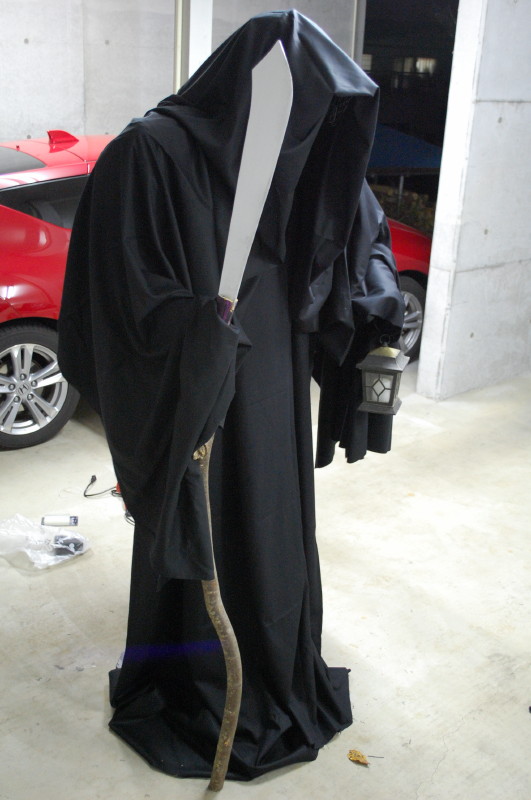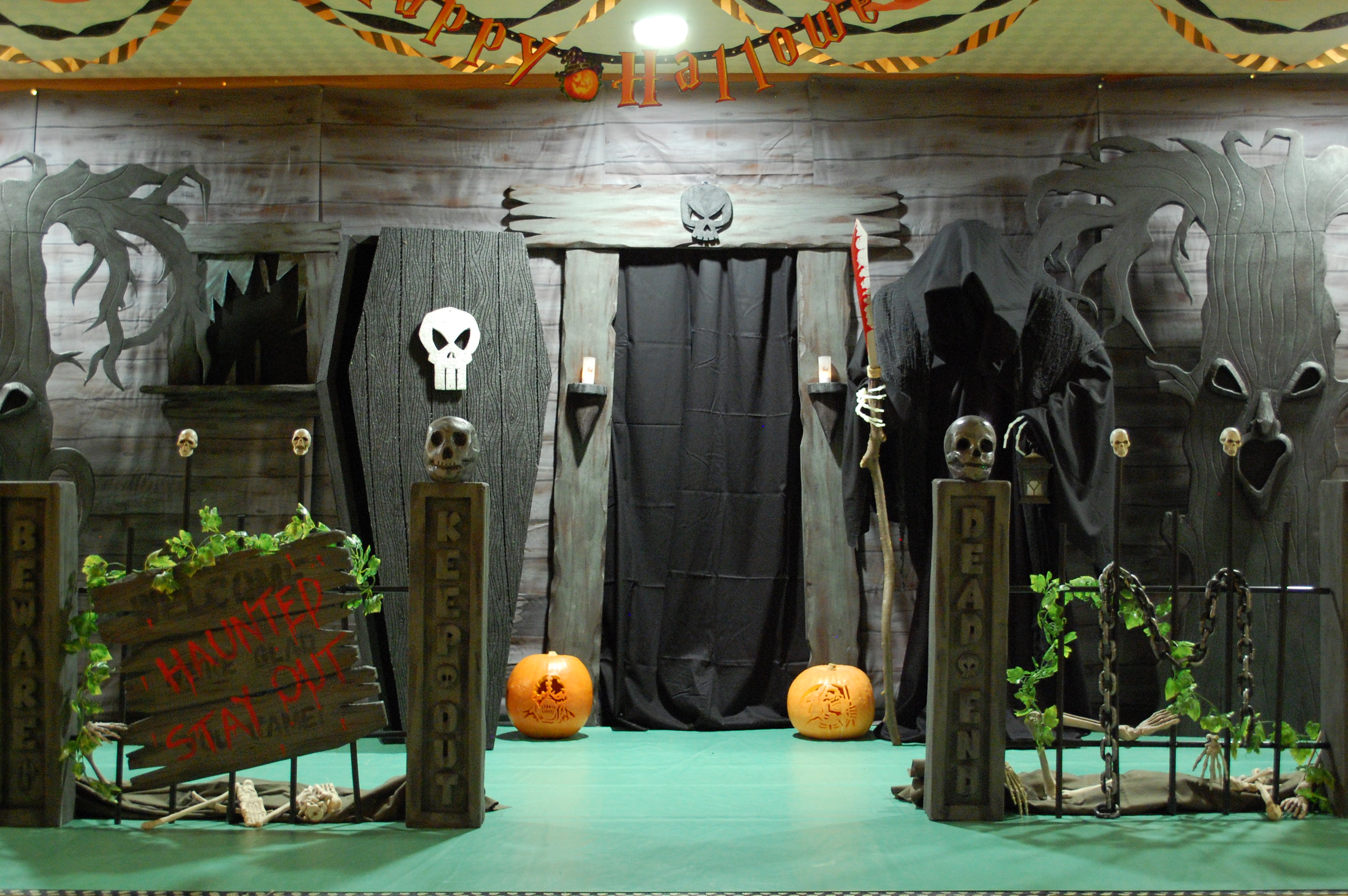 Materials Needed
– PVC pipe and various joints – size varies by desired height
– a base board 2'x2′
– chicken wire (about 1m)
– black cloth (about 9m – again varies by prop height)
– foam wig stand (optional but helpful)
– screws and braces as desired
here are some of the pieces I used: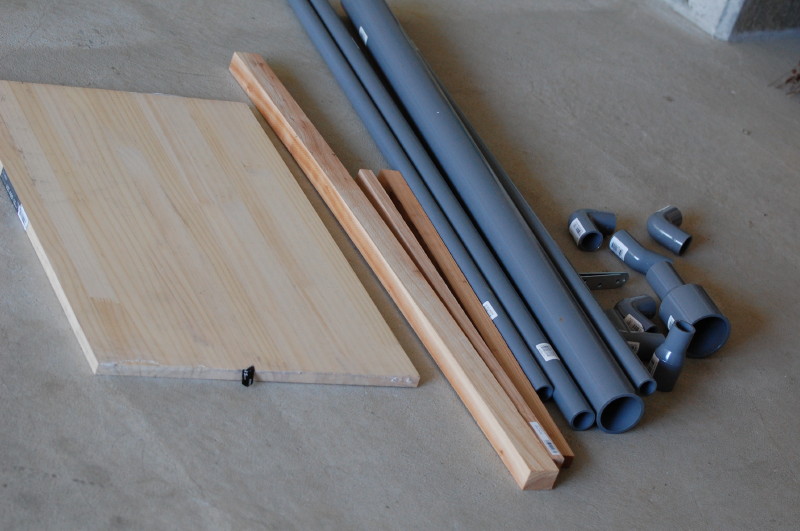 Step 1: make a plan
I always start with a sketch of the prop. Below, you can see my design and how the prop will be assembled. A good sketch will have all of your pieces and desired height. This will also make shopping a bit easier and reduce unnecessary purchases.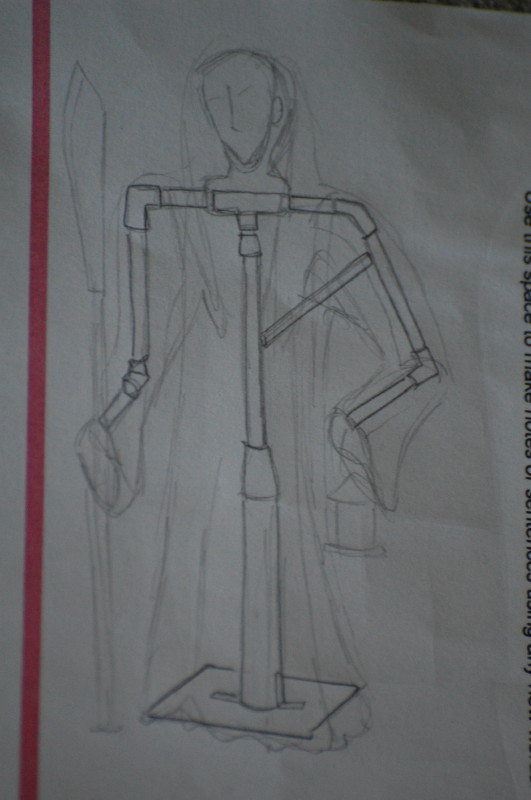 Step 2: Assemble your pieces
Once you have all of your materials, you may need to cut some of your pieces to the appropriate size. For the arms, I basically used my own arms to get a close size approximation. I adjusted the height by cutting the thinner vertical PVC pipe you see in the diagram.
Below are some pictures showing how I assembles the base and upper body sections.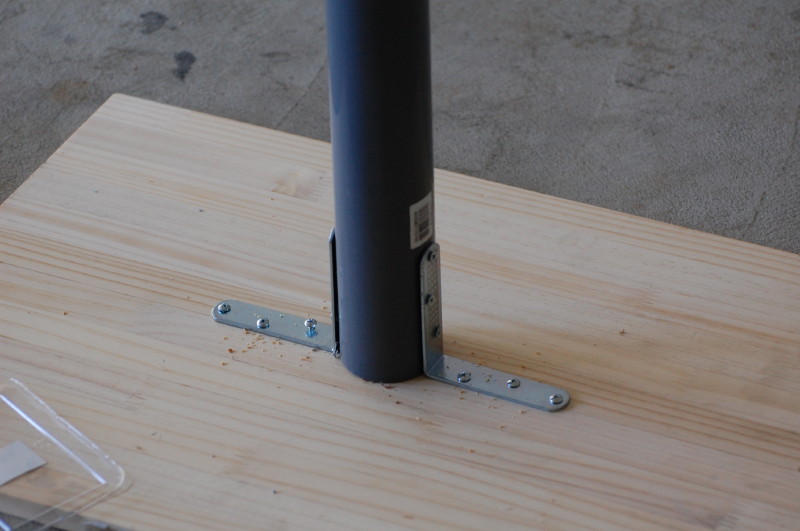 I used a large PVC pipe at the bottom for stability. I used the thinner pipe near the top because it's easier to cut and easier to find matching join pieces. You can check your local home improvement center and see what choices are available.
You can seal the joins with PVC glue, but I wanted to be able to disassemble the guard for storage, so I just used electrical tape over the joints. To strengthen some of the joints, I drilled a hole through the joint and pipe. Then I ran a small wire through them, as you see below.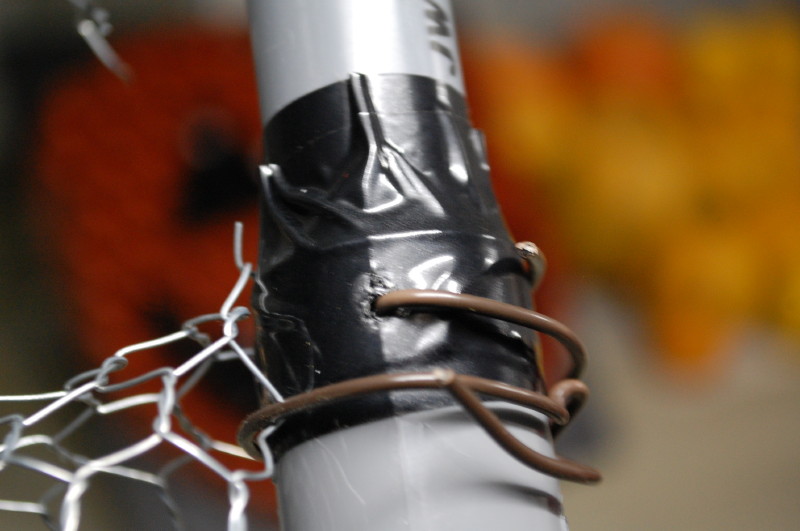 Step 3: Give it some shape
Using chicken wire, you can add some shape to the shoulders, arms, and head. I cut up and folded small pieces of chicken wire as you see below. This will help the fabric to drape nicely and make your Grim Reaper prop a little more intimidating. You can glue the chicken wire down or fasten it to the frame with additional wire pieces.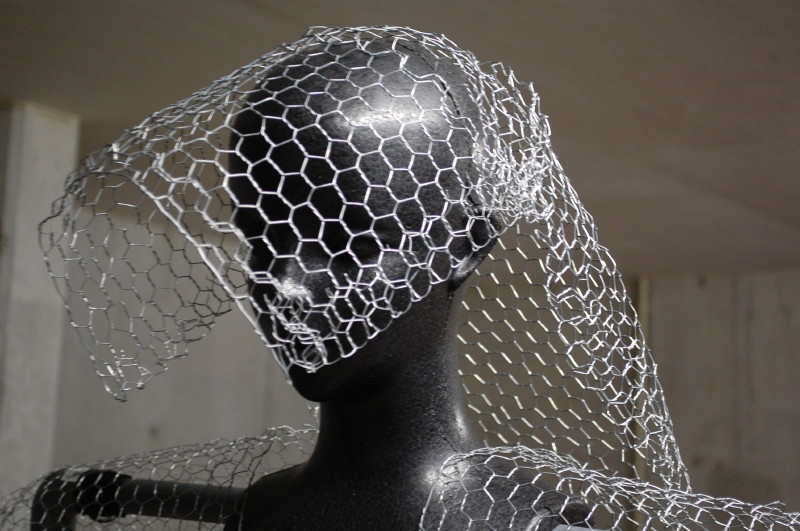 Step 4: add your fabric
I cut three sections of fabric. I cut 2 front draping pieces, 2.5m each, and I cut one top piece about 4m in length. The back of my Grim Reaper Sentinel was open. If you want to fully clothe the prop you'll need more fabric.
I draped the side pieces on each side and pinned them in the back. The third piece was placed over the top to form sleeves and a hood. Here is a shot with different colored fabric so you can see how to do it a bit better.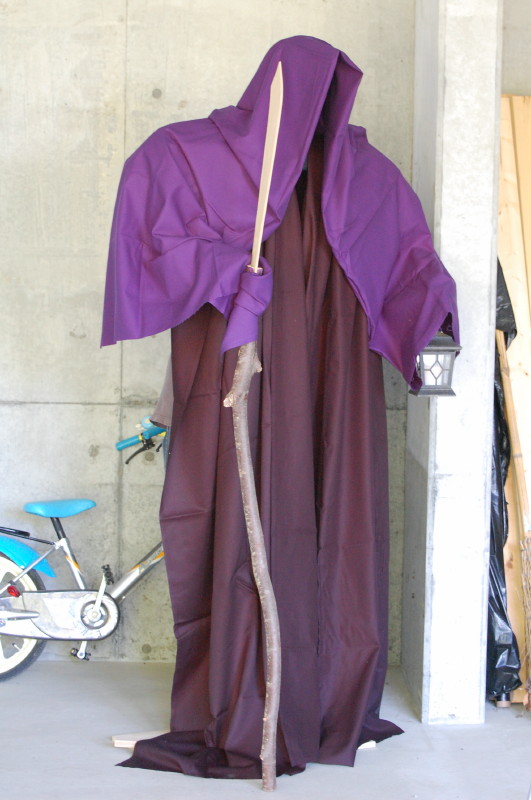 Step 5: add accessories
For the most part, you're done! The rest is optional, but I added a blade (a scythe would have been better, but I was working with just the scrap pieces I had around,) a lantern, and skeleton hands.
Here's a close up of the hands for a Grim Reaper prop. I made them using two different sizes of hot-glue sticks. I made individual fingers and then glued them together to a wire base. I threaded the wire base through my PVC pipes to attach them to the Grim Reaper.
In the second picture above, you can see I added some creepy cloth. It makes the Grim Reaper look a little older and menacing.
And that's it! Following these steps, it's quick and easy to make a haunted house prop or simple lawn decoration for Halloween. (If you plan to use this outside you should make some holes in the base board and use stakes to keep the prop from blowing over in the wind. For indoor use, use sand bags or bricks on the base to keep it from being knocked over by trick-or-treators or party guests.)
If you decide to make the prop, let me know how it goes. I'd love to see pictures or just hear back on how it went.