There may be a few people out there that like the templates available on Print With My Pic, but just don't want to use their own picture or after loading several pictures into different templates find that they'd rather not use a picture at all.  So, what can they do?
Well, Print With My Pic is actually the 4th website in this genre that have put together.  (I've made 14 websites to date.)  Going back several years, I have made a printable certificate site, printable card site and a printable calendar site, prior to Print With My Pic, and there are hundreds of templates just like you see here on those sites. However, they are ready-to-print without uploading your own photos.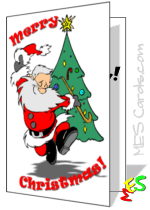 If you want to print a greeting card or printable card, try mescards.com.  There are 100s of card templates that are ready to print.  You can choose a theme and many themes have blank cards to print, templates for "get well soon" cards, Christmas cards, or card makers where you can customize all the text. There are makers for you to also print your own matching envelopes to go with the cards.  Making the perfect thank you card or birthday card is quick and easy with MES!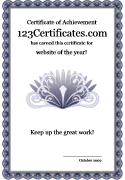 If you want to make a printable certificate, try 123Certificates.com.  I made that site back in 2006 and it has over a thousand certificate templates and growing.  They are organized into easy to find themes, like formal certificates, school certificates, sports certificates, cute certificates, etc.  Then each theme has more categories so you can make the perfect certificate.  There are also makers you can use to make printable bookmarks and printable trophies.  Reward somebody today!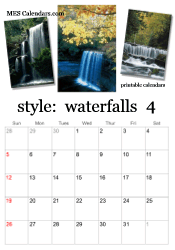 If you want to make printable calendars, try mescalendars.com.  This site was first online in 2009 but has hundreds of calendar templates to choose from.  You can  find cute calendars, wildlife calendars, holiday calendars to print and more.  Just open the calendar makers, edit the calendars with your own information, choose an image for you calendars, and hit "make it".  The online calendar makers will do the rest.
As you can see there are a lot of options available if you don't want to use your own photo.  Since I've made the other sites as well, they are the same style or a similar look to what Print With My Pic has.  So, if you like the templates but don't want to print something with your own photo, try one of the other sites and you should be able to find the printable that's right for you.