Printable Calendars are not just a great way to note birthdays, holidays and count the days until you're in the cold, cold grave, but they are also great to give people you have no idea what to buy for Christmas. It's like saying, "Here, I don't know you, but I have to buy for you." And isn't that's what the holidays are all about? Here now are 15 of the Most Tasteless Calendars we could find.
The Walking Dead Calendar
Nothing says Christmas like the dead coming back to life. With the Walking Dead Calendar, you can enjoy shambling corpses on your birthday, Valentine's Day, Thanksgiving and other inappropriate holidays.
Newfs Behaving Badly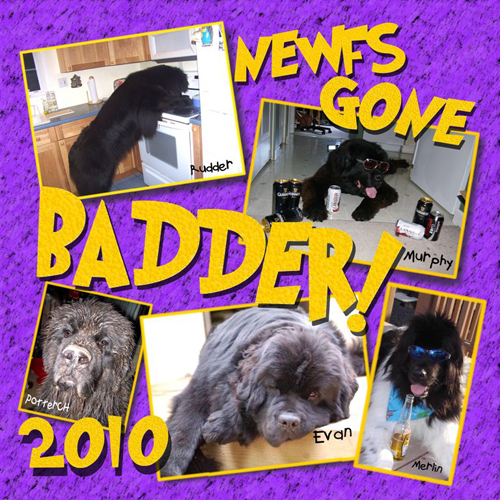 Pet humiliation is often a theme of many calendars and this dog calendar is no exception. Posing dogs with beers and referring to your dog as a "newf" sends an important message to man's best friend: "You're my property! Now look funny and sit there with sunglasses and a beer!" Even your goldfish will understand what its like to have its dignity stripped away when it sees this.
Jesus Loves His Winchester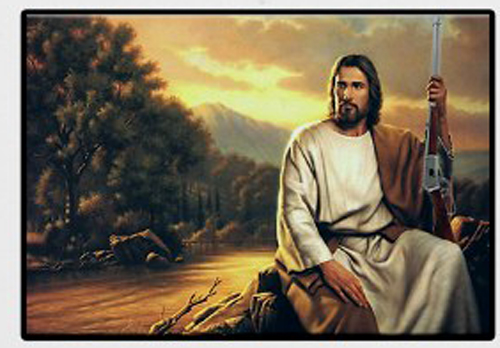 If there's one thing Jesus loved, it was his gun. If only Jesus had his holster when the Romans had come for him. Now gun nuts and religious freaks can rejoice simultaneously, with this awesome calendar of the Prince of Peace heavily armed. It's a constant reminder that Jesus is coming and this time, it's personal.
The Year of the Jewish Woman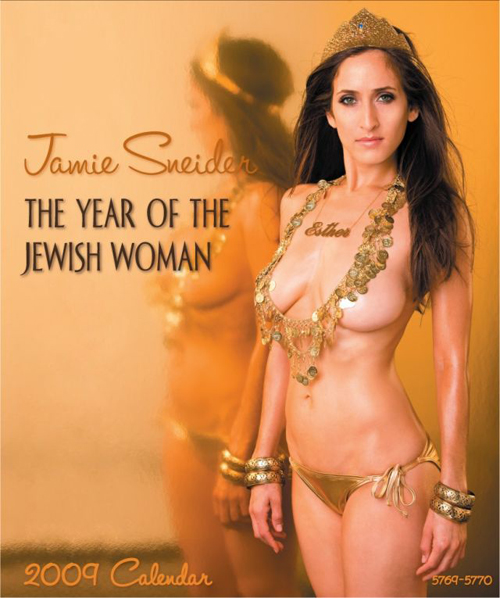 And don't just stop at one religion! The Year of the Jewish Woman Calendar features a tribute to Judaism and boobs. Who wouldn't want to sit down at a seder at this woman's house after she's rubbed all the food against her naked body? Was titillation really the best way to pay tribute to a 3000 year-old religion?
The Ugly Bug Calendar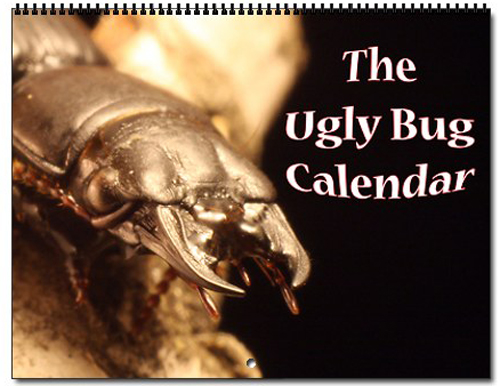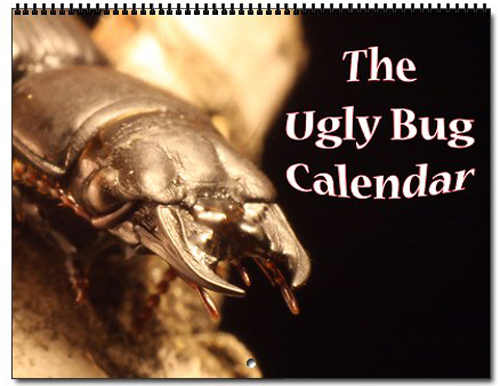 After you spend hours cleaning behind the refrigerator, killing all those silverfish and making sure the ants or roaches will never come back again, why not hang this calendar up? It's a disgusting reminder of what could appear live if you don't keep putting out the trash every week. Don't worry, you can always call Billy the Exterminator to throw it out for you later.
Calendar of Cake Wrecks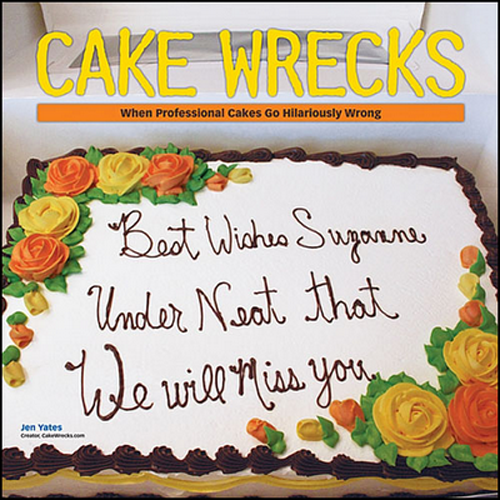 Is there anything more hilarious than ruining a birthday or a graduation? The people who made this calendar don't seem to think so. Now enjoy the illiteracy rate of bakers all year round.
Vampireology 2011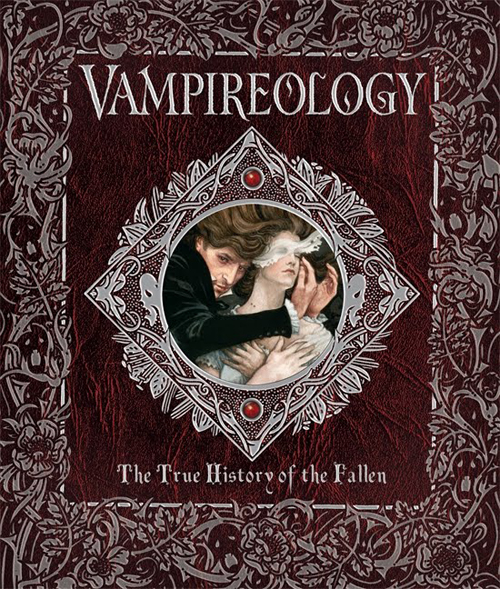 Finally, the perfect gift for that niece of yours that spends all her time cutting herself and watching Twilight. What could be better than enjoying the history of creatures that drink blood and seduce young virgins all year long? Sure it's Arbor Day, but that's no reason you can't also remember the atrocities of Elizabeth Bathory.
Disgruntled Workers Calendar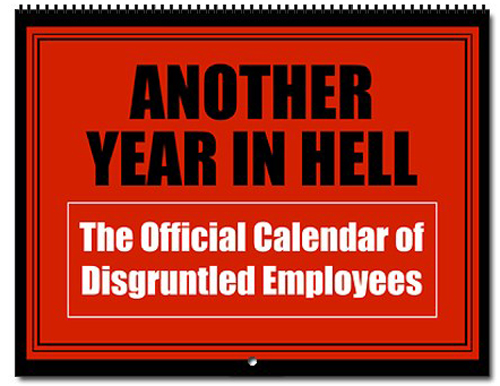 With the economy plunging into an Abyss and workplace shootings more and more common, isn't it time we honored America's ticking time bombs? The Disgruntled Workers Calendar is a constant reminder that you're one bad day and a trip to the gun store away from hitting the national news.
Vintage Nazi Calendars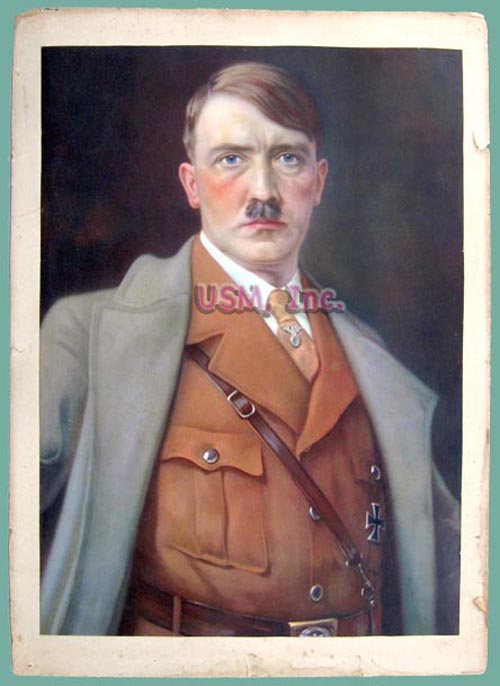 This non-too-subtle antique is bound to offend any and all guests unless maybe one of them happens to be Mel Gibson. Sure, just pass it off as "history" and your obsession with wanting to know what day Hitler put out his trash.
Hate Speech Calendar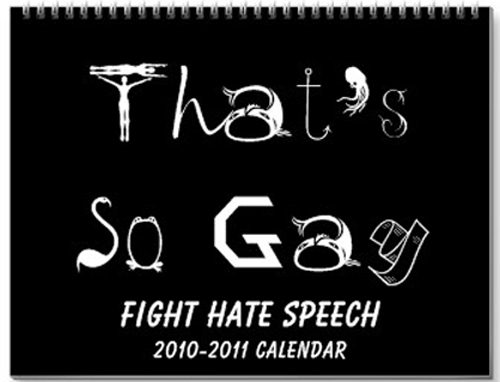 Is there any better way to teach about hate speech than to put it right on a calendar in bold print where everyone can read it? It sends a clear message to all who view it that you're a PC a-hole and that you're too stupid to realize you're teaching the words to children who didn't even know them.
Ugly People Calendar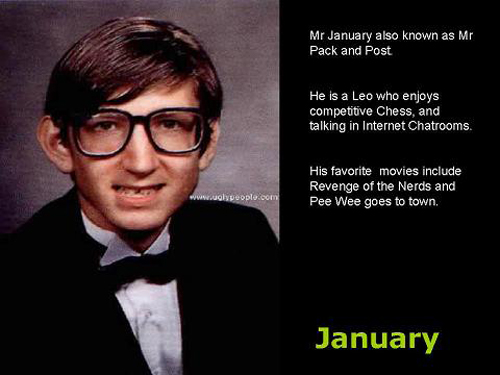 The Ugly People Calendar not only says you're better than most people, but that you look down upon others. Finally, high school photographers are making some real money on the sly.
Outhouses Calendar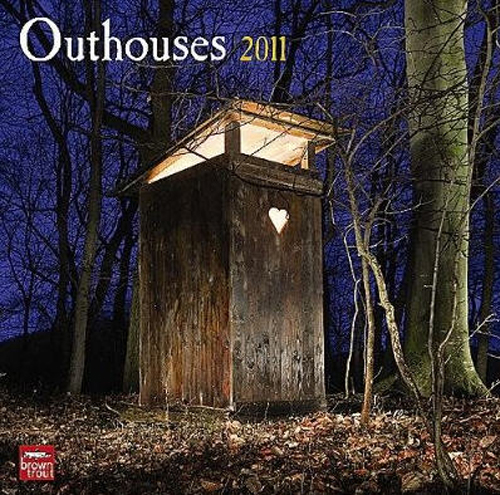 Finally, a calendar dedicated to poop houses. It could only be worse if it were scratch and sniff.
Vanity Fair's GOP Beefcake Calendar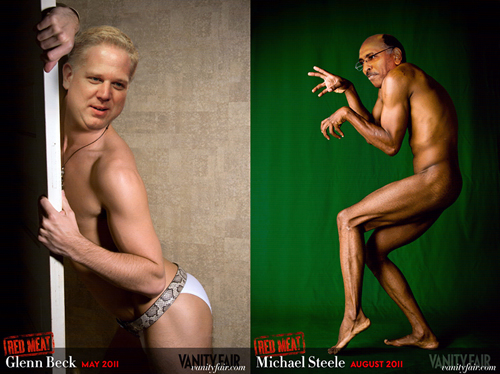 What's more disgusting? The shriveled bodies of John McCain and John Beohner or their polices? Now you can finally purchase something for the Fox News fan or angry Tea Bagger on your list. You won't ask or tell you have this calendar.
Roadkill Calendar
What's missing while you cross off the days to end your DUI suspension? Flattened possum! Yes, with the Roadkill Calendar you can enjoy gut-splitting photography. Has someone you know in PETA really pissed you off? Your revenge is just one click away.
Serial Killer Calendar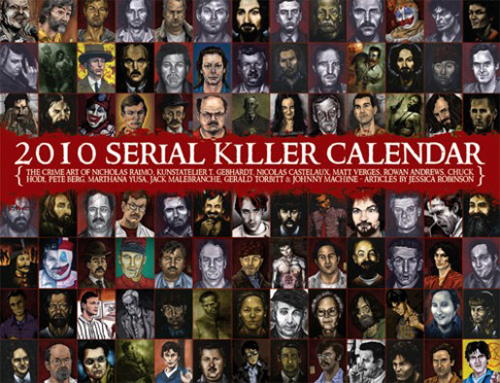 Glorifying body counts in movies, TV shows and even cartoons just isn't enough. America now has Serial Killer Calendars. Finally, a gift for that cousin of yours that keeps marrying convicts.